Did you get injured from a bus? Here's what you need to do: read this article for guidance, then contact our Naperville lawyers to get started.
Avoid These Common Mistakes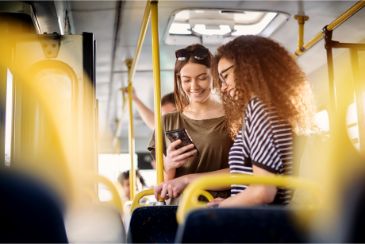 The biggest mistake people make is that they do not report the injury at the time it occurs to the bus driver. The buses themselves maintain certain information cards and are required to document any injury, no matter how small. If you do not report the injury, it's very difficult to then try to reconstruct what happened. It's essential that you report any accident on a municipal bus in Naperville to the bus driver immediately and get written documentation of that.
Do Not Speak to the Insurance Company
Definitely do not speak to the insurance company for the bus company without being represented by an attorney. The insurance company is there to protect the interests of the bus company and the municipality. They do not have the best interest of our client in mind. As such, it's absolutely essential that before you speak with any insurance company, you're represented by an attorney who is knowledgably in this particular field.
Do Not Take the Initial Offer
These insurance companies are not looking out for your best interest. They are looking to resolve every case for as little money as possible. When faced with this type of situation, the best way to get maximum recovery is to make sure you retain an attorney like Chute, O'Malley, Knobloch & Turcy so that we can do the negotiating on your behalf and obtain the compensation that you deserve.
---
Have you been seriously injured from a bus? Here's what you need to do: contact our experienced Naperville bus accident lawyers today for a free confidential consultation and legal case evaluation.
Like us on Facebook